Pregnancy Chiropractic in Forney
Safe and Gentle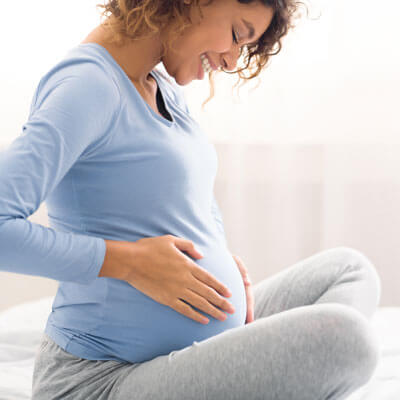 Chiropractic care is gentle and safe for pregnant women, and can help you have the most comfortable pregnancy, labor and delivery possible. At Level Up Chiropractic, we love helping our moms-to-be and their new babies feel and function their best at this critical time.
Dr. Matt is certified in Webster technique, an adjusting technique designed specifically for pregnant women. This technique focuses on the sacrum and reduces stress in the pelvis and surrounding ligaments, so the uterus is not constrained. This creates the space necessary for your baby to grow and develop, and to get into the optimal head-down position for birth.
Many studies have shown that women who receive regular chiropractic adjustments during pregnancy have shorter delivery times.
Start Care Early
Getting your body ready for the huge changes it's facing can help it adapt to those stresses and function optimally. The earlier you begin care (even before you're pregnant, if possible!), the more we can do to help keep you comfortable and mobile up through delivery. Dr. Matt will also share information that can help you all along the journey.
We have a Hylo adjusting table that helps you get on and off with ease as your center of gravity changes. It also has a swing-away piece so you can lie face-down safely and comfortably, with no pressure on the abdomen, even in your last days of pregnancy.
It's important to see us after you have your baby as well—birth is a physically demanding and traumatic event for your body and your baby's, and getting checked and adjusted as soon as possible afterwards can help you have the energy you need to care for and bond with your new family member. And getting your baby adjusted can help them start growing and developing optimally with a healthy nervous system.

Pregnancy Chiropractic Forney, Heath TX | (682) 706-2058